9/30 Bring it to Light - A call to action for supervised drug consumption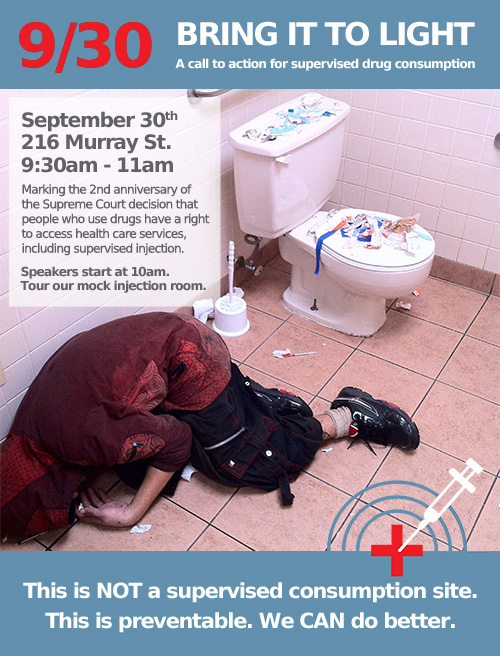 September 30th is the 2nd anniversary of the Supreme Court decision that people who use drugs have a right to access health care services, including supervised injection.

Join us at 216 Murray Street at 9:30 am to hear speakers talk about the need for supervised consumption in Ottawa, and to support health care for people who use drugs in our community.

We will also provide tours of our mock injection room to demonstrate what this service might look like.

Program starts at 10am.
Media will be present.
We CAN do better. Join us!