9/30 in Ottawa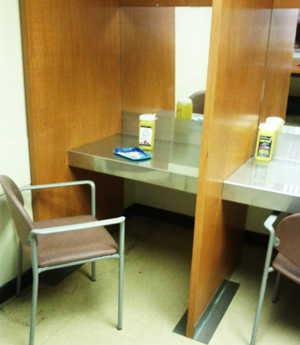 Thank you to everyone who attended the 9/30 event this morning and packed the PROUD research center at 216 Murray Street. Many people toured the mock injection room to see first-hand how simple it can be to reduce the harms of drug use and save lives in our community.
Thanks also to our amazing speakers, who provided thoughtful, compassionate, and evidence-based reasons for creating supervised injection sites in Ottawa:
Rachel Bard, CEO of the Canadian Nurses Association
Sean LeBlanc of the Drug Users Advocacy League
Chris Dalton of CSCS Ottawa
Ewald Friesen, a resident of the neighbourhood
Dr. Mark Tyndall, head of infectious diseases at the Ottawa Hospital
Donna May of Jac's Voice
If you'd like to stay informed or get more involved in our campaign, sign up to our mailing list.