Bevel Up film screening - April 17
We are pleased to announce our next event, a screening of the movie "Bevel Up: Drugs, Users, and Outreach Nursing". The movie will be followed by a panel discussion on the topics of outreach nursing in our community and the need for safer consumption facilities in Ottawa.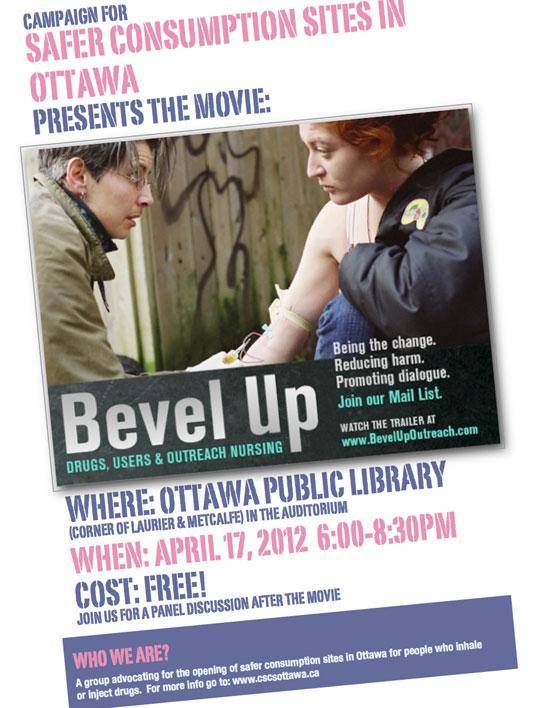 "Bevel Up" follows nurses from the outreach street program of the BC Centre for Disease Control as they provide health care to men and women in Vancouver's lower east side. This award-winning documentary chronicles their extraordinary work using harm reduction as a cornerstone of best nursing practice in providing care to drug users, sex workers and other marginalized populations.
Please join us for this compelling and highly-acclaimed movie, directed by filmmaker Nettie Wild and produced by the National Film Board of Canada.
Coffee and delicious baked treats will be available. The auditorium is wheelchair accessible.
Learn more about the movie at www.bevelupoutreach.com.