Evidence not Ideology: A discussion of harm reduction in Ottawa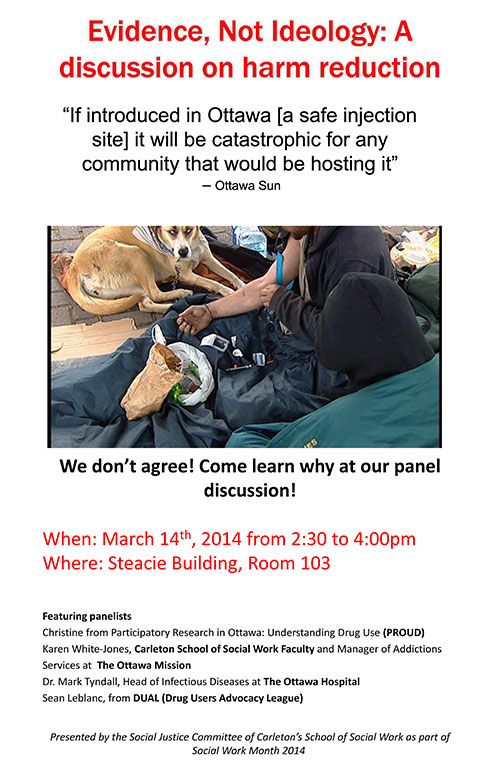 Heard of harm reduction? Want to learn more? On March 14 at Carleton University, join us for a discussion about harm reduction & community health in Ottawa.
NOTE: The event has been moved to Uni Centre room 180.
Presented by the School of Social Work's Social Justice Committee, this event will feature expert speakers sharing their stories and answering your questions and concerns:
Christine, Participatory Research in Ottawa: Understanding Drug Use
Karen White-Jones, Carleton School of Social Work Faculty & Manager of Addictions Services at The Ottawa Mission
Luc Cormier, RN with the Oasis Program at Sandy Hill Community Health Centre
Sean LeBlanc, Drug Users Advocacy League
Members of the Campaign for Safer Consumption Sites in Ottawa will be present as well, sharing their advocacy work and ways of getting involved.
Spread the word, and we hope to see you all there!