International Harm Reduction Day in Ottawa - May 7, 2015
To celebrate International Harm Reduction Day, we will be co-hosting a discussion of Bill C-2 and the future of supervised injection services in Ottawa with community members, people who use drugs, service providers, and researchers.
Thursday, May 7th 2015
1:30pm - 3:30pm
St. Brigid's Centre, 310 St. Patrick Street, Ottawa
(Entrance on Cumberland street)
Refreshments will be provided.
Researchers from the PROUD project (Participatory Research in Ottawa: Understanding Drugs) will present data from their study relating to supervised injection services. PROUD is a community-based research project that examines HIV risk among people who use drugs in Ottawa.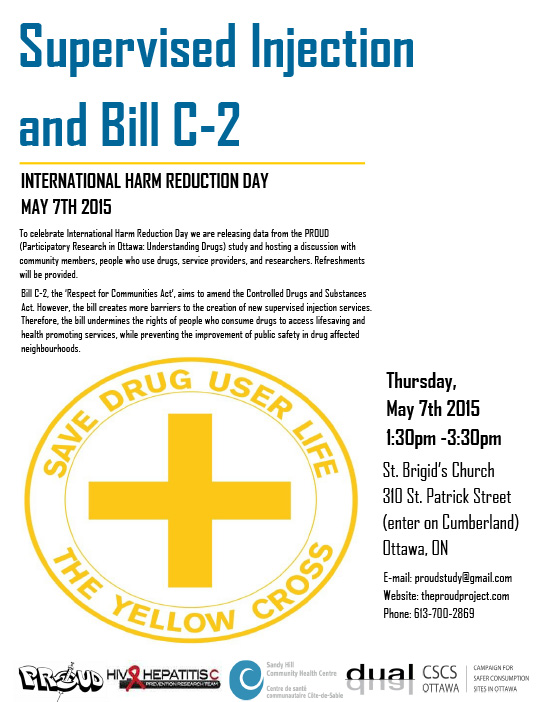 Bill C-2, the 'Respect for Communities Act', aims to amend the Controlled Drugs and Substances Act. However, the bill creates more barriers to the creation of new supervised injection services. Therefore, the bill undermines the rights of people who consume drugs to access life saving and health promoting services, while preventing the improvement of public safety in drug affected neighbourhoods.