National Rally for Canadian Drug Policy Reform 9/30 2014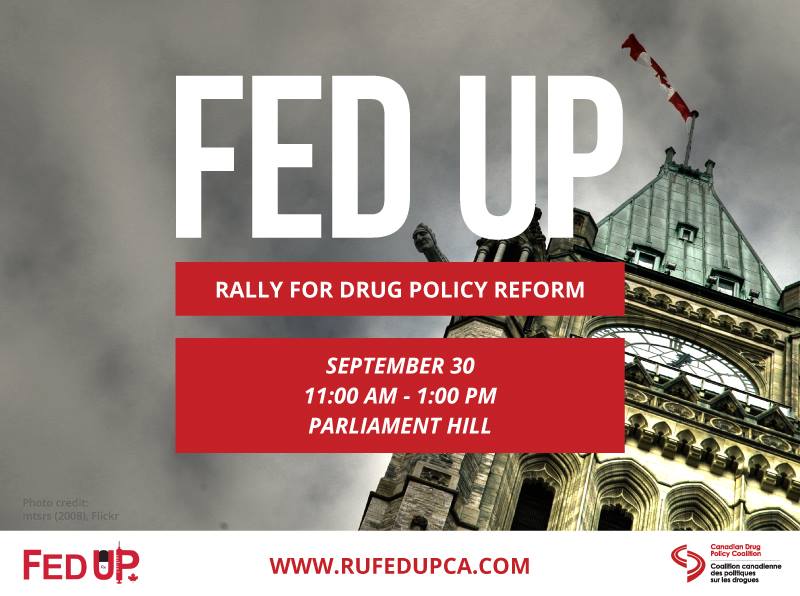 Are you FED UP with Canadian drug policy? Join us Sept. 30th and make your voice heard!
Each year, September 30th is remembered and celebrated as the anniversary of the Supreme Court of Canada's 2011 decision that blocked the federal government's attempt to close Insite, Vancouver's supervised injection site.
This major victory for harm reduction called attention to the need for drug policy reform in Canada, one that is based on science, evidence, and humanity.
Join with people from across the country who support the need for drug policy reform as we make our voices heard on Parliament Hill on Tuesday, September 30th from 11am to 1pm.
It's time to take action against policies that cause harm to thousands of people across Canada. We will not sit idle any longer. We can do better.
For more information visit ruFEDUPca.com, like the campaign on Facebook, and follow @rufedupca on Twitter.
We'll see you there!