Overdose Awareness Day 2012
This Friday is Overdose Awareness Day. We invite you to join us in Ottawa at the Human Rights Monument on Elgin St. from 11:30am-12:30pm to show your support.
On August 31 thousands of people worldwide will stand beside the friends and families of fatal overdose victims to reflect on their losses. The event intends to reinforce the idea that no-one need feel shame or disgrace at the death of someone from drug overdose.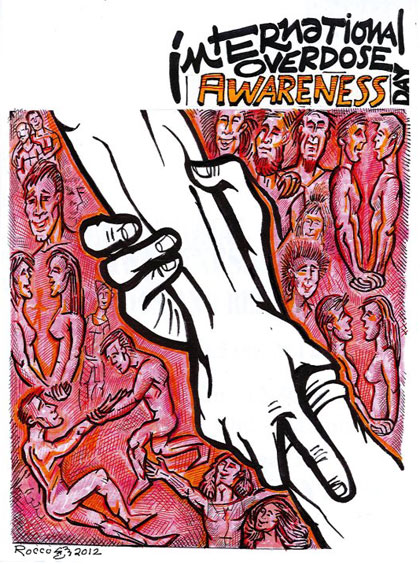 International Overdose Awareness Day also presents an opportunity to help the wider community understand it is a health and social issue and no-one is immune to drug harm. Concern is growing at the number of fatalities from prescription pills and August 31 is a chance to warn that medicines are not always our friends. Painkillers and other pharmacy drugs play an important medical role but their careless use can have tragic long-term consequences.
The campaign aims to inform the community about fatal and non fatal overdose and stimulate discussion about prevention and drug policy.
In line with its chosen theme this year of Prevention and Remembrance the campaign will also send a strong message to current and former drug users that they are valued.
Please like the OD12 Facebook page to show your sympathy with the aims of International Overdose Awareness Day 2012 and your support for bereaved families.
To obtain a more detailed overview of the day visit the international campaign website at www.overdoseday.com.