Prisoners' Justice Day 2013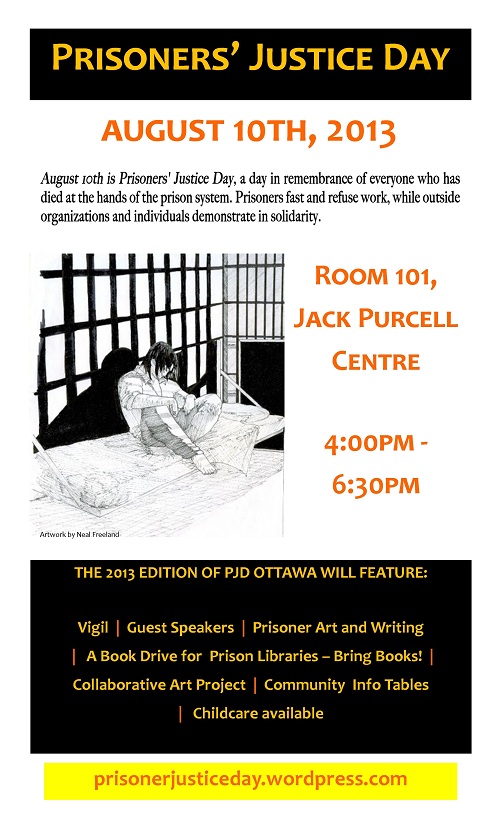 On August 10th, 2013 we mark the 38th annual Prisoner Justice Day. Observed with hunger strikes in Canada and around the world, Prisoner Justice Day is about drawing attention to abuse, and exploitation faced by those imprisoned, and those targeted and affected by the prison system.
Location: Room 101 in the Jack Purcell Community Centre (320 Jack Purcell Lane)
Time: 4pm-6:30pm
RSVP on Facebook 
Learn more on the Prisoners' Justice Day Ottawa website.