Sept. 30th Supervised Injection Services Discussion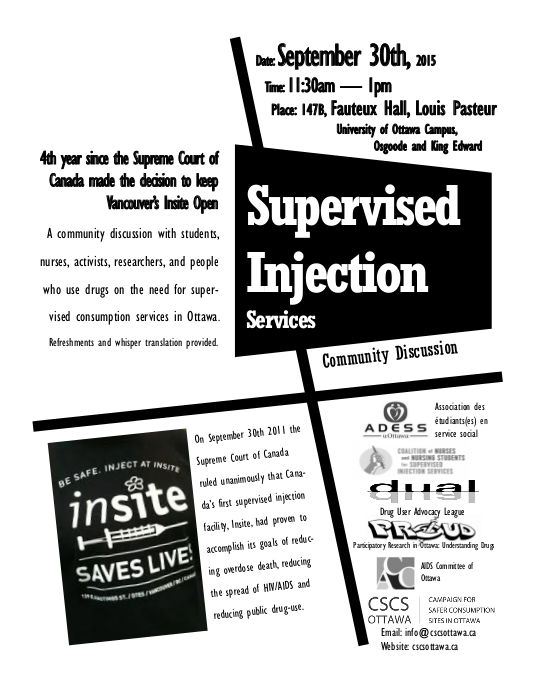 September 30th, 2015 is the 4th year since the Supreme Court of Canada made the decision to keep Vancouver's Insite open.
CSCS with many partner agencies will be hosting a community discussion with students, nurses, activists, researchers, and people who use drugs on the need for supervised consumption services in Ottawa. 
Time: Wednesday, September 30, 11:30am - 1:00pm
Location: 147B Fauteux Hall, University of Ottawa Campus (map)
R.S.V.P. on Facebook 
Refreshments provided as well as whisper translation in French.
Partner agencies: